Welcome to The Yasme Foundation website!
Yasme is a storied word in amateur radio DX circles. DX stands for "distance" and the sailboats for which Yasme is named certainly covered their share of DX, crossing the oceans and dropping anchor at exotic islands some six decades ago. In turn, amateurs around the world, the "DX-ers," would then try to contact the Yasme captain, Danny Weil, VP2VB, an amateur operator of renown.
Over the years, The Yasme Foundation has grown from a support group for those original Yasme adventures into a worldwide foundation supporting projects that help amateur radio flourish. We recognize the volunteers who keep amateur radio vital and vigorous in its second century and sponsor awards for hams (amateur radio operators) who make long-distance DX contacts on the air. This updated website tells our story and explains our mission. We hope you enjoy your visit and, even more, hope to meet you on the air!
73, Ward Silver, NØAX
President, The Yasme Foundation
1 August 2016
The Yasme Foundation is a 501(c)(3) not-for-profit corporation organized to support scientific and educational projects related to amateur radio, including DXing (long distance communication) and the introduction and promotion of amateur radio in developing countries. Yasme supports various projects relating to amateur radio, with an emphasis on developing amateur radio in emerging countries and encouraging youth participation in amateur radio.
---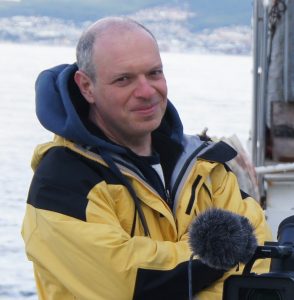 James Brooks, 9V1YC – New Director – 5 February 2019
The Board of Directors of The Yasme Foundation is pleased to announce that it has elected James Brooks, 9V1YC, as Yasme Foundation Director.
James was first licensed in the United States in September 1978 but has been active for the last 30 years as 9V1YC in Singapore. A BSEE graduate of the University of Texas at Austin, James owns a television post-production company based in Singapore that produces for networks such as Discovery, National Geographic, and HBO Asia. He's been a competitor at WRTC and led several DXpeditions to remote areas of the world, some of which are documented in a series of videos he's been making since 1997. James is on the council of the Singapore Amateur Radio Transmitting Society, a co-founder of the Asia-Pacific Sprint, and a member of the CQ DX Hall of Fame.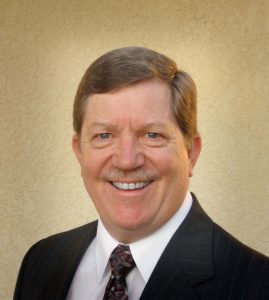 Marty Woll N6VI – New Director – August 21, 2018
We are very pleased to announce that Marty Woll, N6VI is a Yasme Foundation Director.  Marty brings a wealth of experience in ham radio, including serving as Vice Director for the ARRL's Southwestern Division for a number of years.  Congratulations, Marty and thank you for supporting Yasme!  More information about Marty will be released at a later date.
---
YOTA: Youngsters On The Air
The 2018 Youngsters On The Air Summer Camp was held in Gauteng, South Africa.  Yasme supported YOTA 2018 with a grant in support of travel expenses for participants in Africa and developing countries, as well as providing some equipment for an HF station.  You can read more about the event in this ARRL News story.
The YOTA 2019 Summer Camp was held in Bankya, Bulgaria and Yasme again provided a supporting grant to help with facilities, travel, and materials.  Sponsored by the Bulgarian Federation of Amateur Radio, the camp was attended by 80 participants representing 27 countries.