Yasme Excellence Award
In 2008, the Board of Directors of The Yasme Foundation announced the establishment of the Yasme Excellence Awards
The Yasme Excellence Awards are presented to individuals who through their own service, creativity, effort and dedication have made a significant contribution to amateur radio. The contribution may be in recognition of technical, operating or organizational achievement as all three are necessary for amateur radio to grow and prosper. These awards shall be given from time to time as the board feels appropriate.
The awards are categorized roughly in accord with FCC (USA) "Basis and Purpose" for amateur radio as consistent with the foundation's purposes and expertise. Those areas of amateur service include noncommercial communications service, advancement of the technical and operating arts, technical training and international goodwill.
There is no application for Yasme Excellence Awards, but suggestions regarding deserving individuals will be considered. Each prize consists of a plaque and a monetary award. The most recent annual awards totaled $8,000 USD.
Suggestions of worthy recipients may be sent to:
The Yasme Foundation, P. O. Box 20578, Castro Valley, CA 94546
Yasme Excellence Award Recipients
Inception to 2022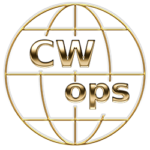 CW Operators Club (CWops) in recognition of technical, operating, and organizational achievements in and contributions to amateur radio.  It recognizes the contributions to amateur radio by CWops in support of training and on-the-air activities that promote Morse/CW operation, leading to more interest in and sustained CW activity around the world. The idea for a mentoring group was created after founding members contacted participants in the 2010 ARRL CW Rookie Roundup.  Those who responded all mentioned the lack of mentoring to help them learn and become proficient with CW.  This quickly evolved into the CW Academy and then to the CW Operators Club, widely known as CWops.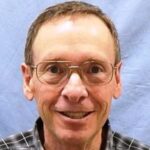 Dan Marler, K7REX – When the COVID pandemic led to cessation of in-person meetings, training sessions and gatherings, Dan converted a small limited-membership Zoom platform to the open presentation forum known as RATPAC.  In the subsequent two years, RATPAC has hosted over two hundred online presentations that have been viewed by thousands of radio amateurs.  Among the wide-ranging topics, half focus on public-service communications, while the rest address technical, operating, scientific and general-interest topics offered by a host of presenters.  The recordings of these sessions are available for public viewing and constitute a valuable resource for the amateur radio community.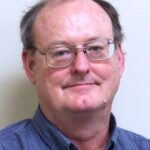 Gordon Gibby, KX4Z – As a retired emergency-room physician and high school science teacher Gordon demonstrates how amateur radio can benefit our communities in a wide variety of ways.  As an ARES leader in Northern Florida, Gordon promotes and teaches all aspects of preparedness for disasters, from planning and exercises to building and repairing communication hardware to understanding official responders' needs, methods and organization.  He advocates cognizance of the amateur's role and its limits, building trust and relationships, and constantly improving our individual skills.  He is known around the country for his informative and carefully thought out responses to the many questions from other amateurs seeking to improve their local disaster-response capabilities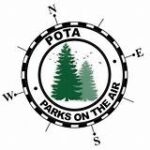 Parks On The Air (POTA) Team – Since the program's inception, it has grown enormously and now has more than 6500 "activators" who operate from the parks and more than 20,000 "hunters" who work them. The core team consists of W3AAX, WR5B, N3VEM, AB0O, PA0KGB, N0AW, W8MSC, W8TAM,  W3SPC Next to DXCC and IOTA, POTA has become one of the most active worldwide operating award programs. Even more important, though, is that more hams are OTA (on the air), especially hams with modest stations or who cannot get OTA from home for whatever reason. POTA is making it possible for them to have a great deal of fun, be active on HF/VHF/satellites, and learn about radio.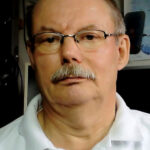 Jan Stadman, DJ5AN/PA1TT – In recognition of his efforts organizing ham radio events. For many years Jan organized the Dutch HF Convention and the annual European DX Foundation meeting in Bad Bentheim Germany. Jan also runs the EUDXF booth at Ham Radio in Friedrichshafen. Together with other DX associations he invented and shaped the "DX Plaza" that is now the central meeting point for DX-ers present in Friedrichshafen. In 2017 Jan joined the organizing committee of the Dutch German Radio Amateur Meeting DNAT and took over as committee chair in 2020, just before COVID. The pandemic didn't stop him and even with the restrictions that were in place he was able to organize several events.