Yasme Excellence Award
In 2008, the Board of Directors of The Yasme Foundation announced the establishment of the Yasme Excellence Awards
The Yasme Excellence Awards are presented to individuals who through their own service, creativity, effort and dedication have made a significant contribution to amateur radio. The contribution may be in recognition of technical, operating or organizational achievement as all three are necessary for amateur radio to grow and prosper. These awards shall be given from time to time as the board feels appropriate.
The awards are categorized roughly in accord with FCC (USA) "Basis and Purpose" for amateur radio as consistent with the foundation's purposes and expertise. Those areas of amateur service include noncommercial communications service, advancement of the technical and operating arts, technical training and international goodwill.
There is no application for Yasme Excellence Awards, but suggestions regarding deserving individuals will be considered. Each prize consists of a plaque and a monetary award. The most recent annual awards totaled $8,000 USD.
Suggestions of worthy recipients may be sent to:
The Yasme Foundation, P. O. Box 20578, Castro Valley, CA 94546
Yasme Excellence Award Recipients
Inception to 2018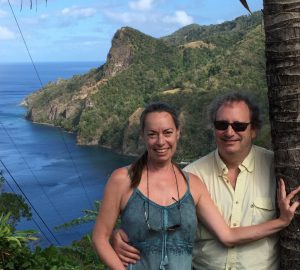 Brian Machesney, K1LI and Michelle Guenard – in recognition of their extraordinary efforts on behalf of Commonwealth of Dominica communities in the wake of the 2017 hurricane season. Their efforts included fund-raising, delivery of communications supplies, on-site support, and application of amateur radio technologies to support the relief efforts, which continue today.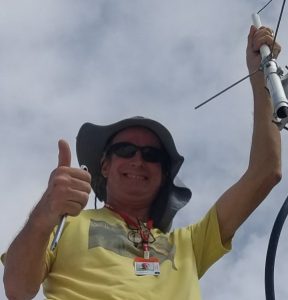 Fred Kleber, K9VV – in recognition of Fred's leadership and technical skills that support the Virgin Island's emergency communications capabilities. Fred has been a key player long before hurricanes Irma and Maria devastated the islands. He is hard at work today re-building and extending the inter-island communication systems even after his own station suffered extensive damage.

Zorro Miyazawa, JH1AJT — for his extensive promotion of amateur radio in developing counties. Governments and telecommunications administrators in Bangladesh (S2), Bhutan (A5), Cambodia (XU), Eritrea (E3), and Myanmar (XZ) have benefited from Zorro's patient and skillful efforts, supporting his own government and his fellow amateurs in Japan and around the world.

Stu Phillips,K6TU — for contributions to amateur radio through his Propagation and DX Strategy website, www.k6tu.net. In particular, his innovative tools for accessing and generating terrain profile data make it much easier to use the High Frequency Terrain Analysis (HFTA) program developed by Dean Straw, N6BV, another Excellence Award recipient in 2012. The tools are free for amateurs to use, requiring only that they register on the site.

Randy Wright, W6CUA
— in recognition of his long service to the Yasme Foundation as our Awards Manager. His steady efforts and exacting attention to detail and customer service are greatly appreciated.